PatentIQ
Drag, Drop, and Share Dynamic Patent Data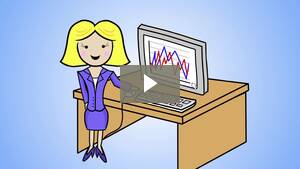 Communicating intellectual property information to your stakeholders is vital, but time-consuming. The reports you spend hours or days creating are often out-of-date the moment you hit send.
PatentIQ® allows you to keep everyone up-to-date with dynamic IP data. Whether you are sharing your organization's IP status, competitive analysis or search results, you can provide data in an easily consumable format with PatentIQ.
As an Advanced Analysis user, you can create as many PatentIQ dashboards as you like, and share them in seconds with one, two or five hundred stakeholders. Administration is easy; you can add or delete readers at any time.
PatentIQ's collaboration features allow you to answer a question once, and it is immediately shared with all subscribers. A handy digest of all the comments is sent to everyone to keep them all on the same page.
PatentIQ Highlights
Reduce the time needed to create and share reports, answer questions, and update reports
Improve communication with your stakeholders
Rest easy knowing decisions are being made based on current data
Ready to learn more?